Our Activity
Every month we are arranging one Free Child Entertainment activity at different place with different activity and subject including parents and free snacks. In which every children of Bhavnagar are invited by Paper Advertisement, Pamphlet Distributing, Sticking little board at every Circle of Bhavnagar, Letter writing to every government and private school and other. Every month we are conducting activities like Free Micky Jumping, Free Fun Fair, Free Magic Show, Free Bubble Flying, Free Mud Sack Race, Free Tri-Cycle Race and many more.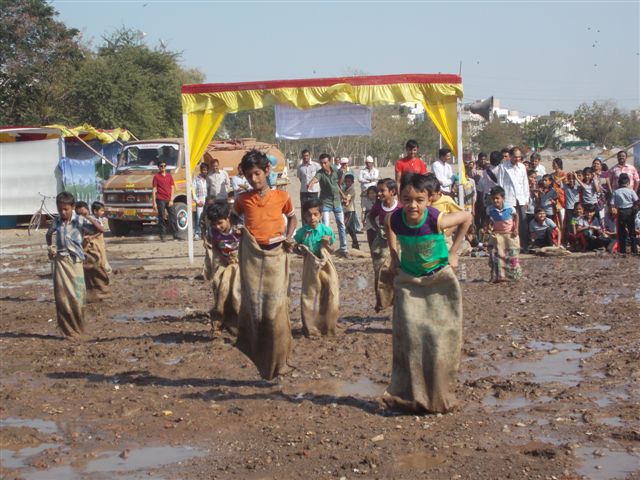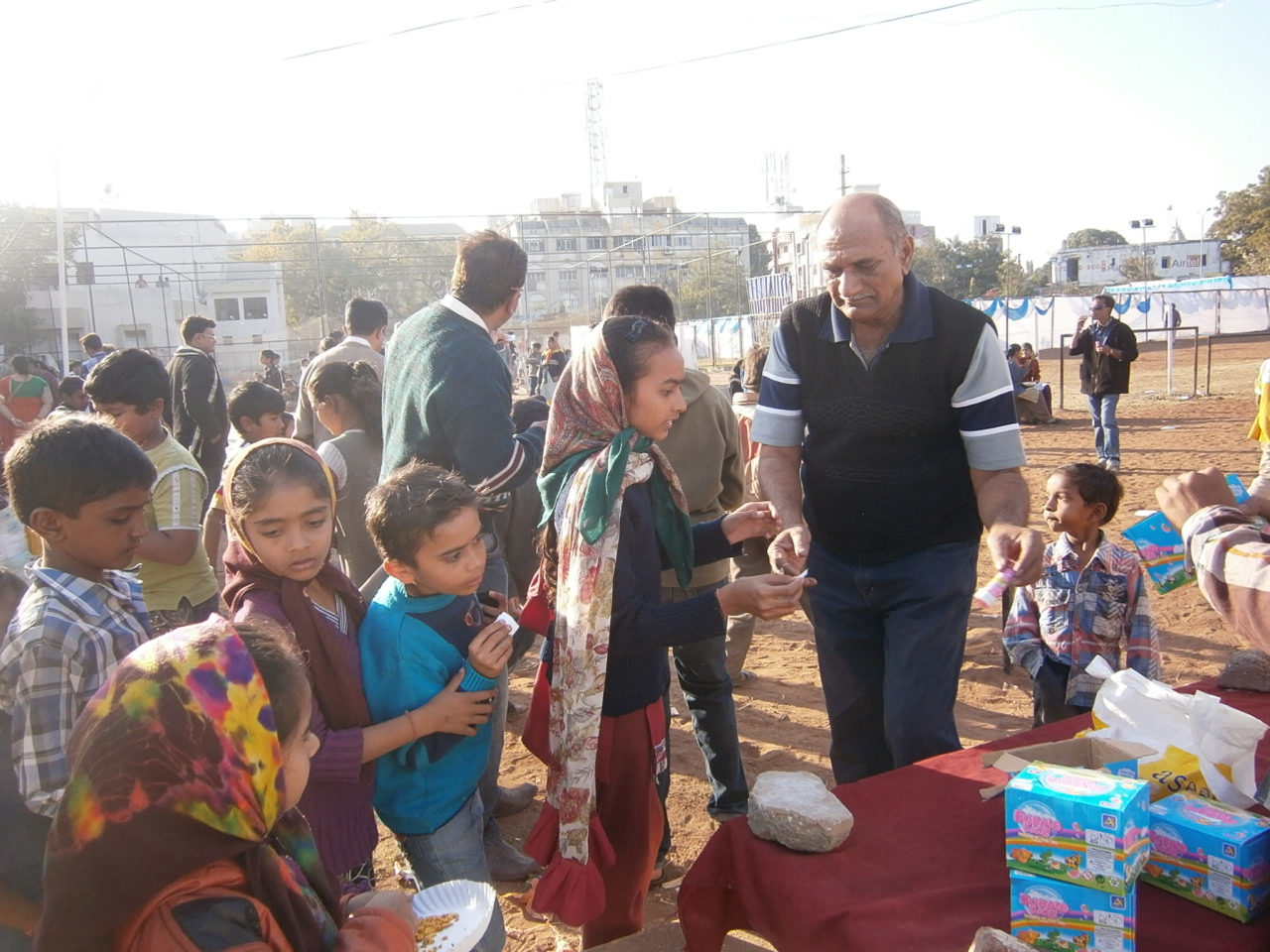 Children will be provided by free entertainment with free snacks for a day including with parents. Children enjoying with the different entertainment activity with their parents in feel free atmosphere like his/her own dream world as if they are the King of their Own Dream World.
We really found new trend with twenty-first century kids. Perhaps because they're been programmed and scheduled and micromanaged and adult supervised, many seem to have a tough time enjoying their own company and entertaining themselves. We also arranging free seminar about how to learn crucial life skills like creative thinking, resourcefulness, and problem solving that they can't learn when everything is so programmed and supervised.
The Parents even if can afford or not afford doesn't have vision of child psychology to purchase and motivate children by toys, chocolates or other objects. We want each child to be confident of herself/himself and to be able to stand as an equal in the society, with equal number of opportunities in life. We wish to see them as pilots, commandoes, CEOs, singers, dancers and be happy with whatever conscious choices they make in life.
Result of Our Free Activity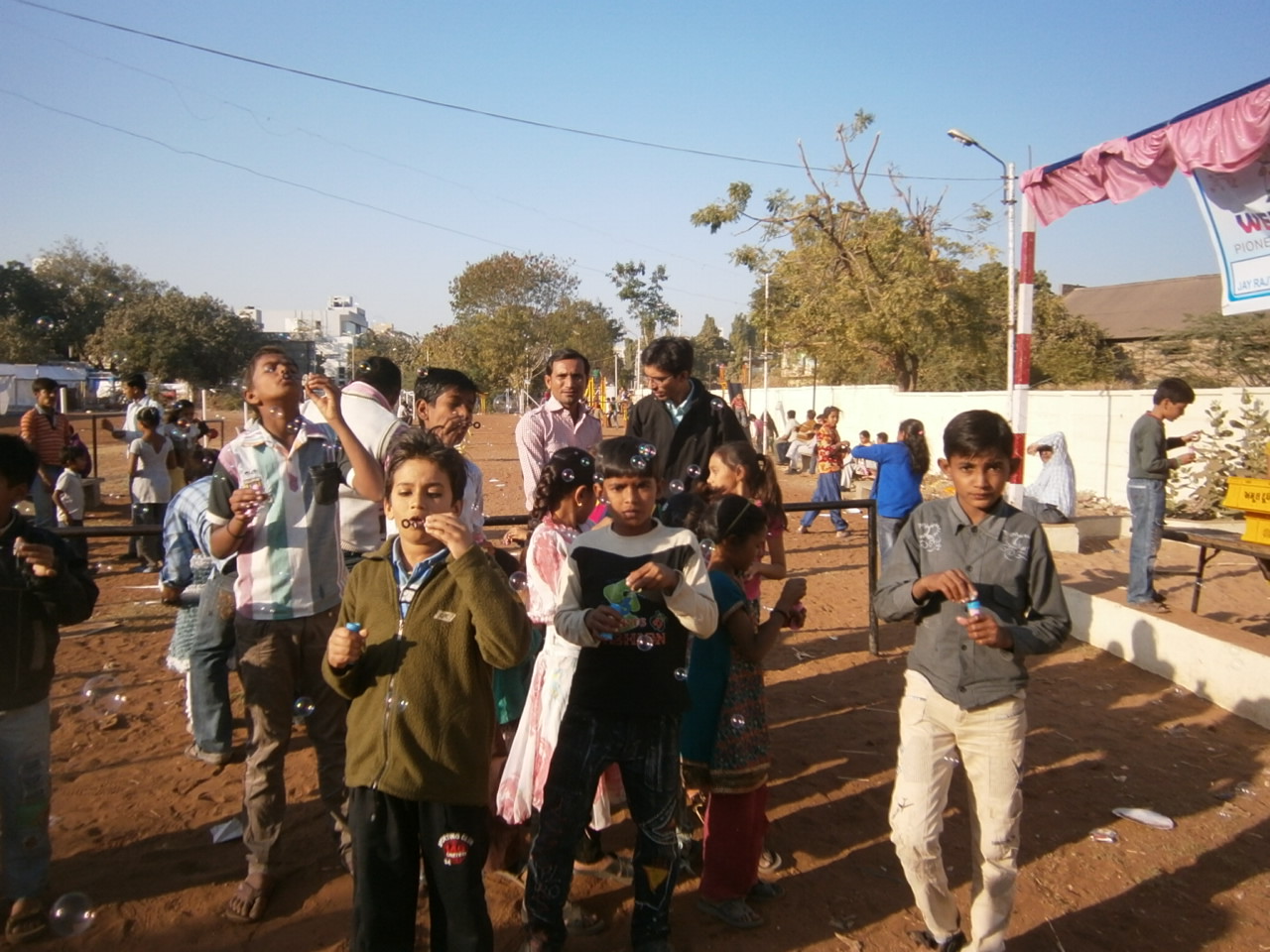 Each month "Prayatna Foundation" continues to advance its mission of Free Entertain each Child of whole city. Through our programs Free Child Entertainment we have seen many children's and parents lives changed. It is only possible due to Free Activity with Snacks. and now parents ready to support us in different way. With the help of donations from supporters such as you we will continue to see improvements in every child of Bhavnagar.
It has been observe and proves that many parents' starts spending precious quality time with their children of all ages. With this activity children come very near to their parents and love it because they get a break from daily hectic and traditional activities like school, tuition and other. They start getting enormous love benefits enormously from their parents. Prayatna Foundation become special NGO for every children of Bhavnagar and every children are eagerly waiting for next month activity and consider as an the regional hub for Free Child Entertainment activities in India.
Feedback
Every activity of PRAYATNA FOUNDATION is the bridge through which the generation gap of parents & children become nil.

Ajay Mehta - 9377761969

The Effort by "PRAYATNA FOUNDATION" is bench mark in society as it is the only NGO in India who working only for Free Children Entertainment rather than education. It's totally different and important subject for every parents.

Prakash Wagh - 9426262012

We always say to our children "How to live the life but we must learn from Children how to enjoy our life" PRAYATNA FOUNDATION theory is belongs to that only and every human being must follow it.

Kishor Makodiya - 9998709537

Prayatna Foundation has enabled every parent to involve children from all different backgrounds in our activities with games that discourage conflict and promote lasting friendships between children who otherwise would never have connected.

Pulin Pandya - 9879537676

It's complete free for every parents & children of Bhavnagar in every activity Prayatna foundation provided best snacks, games and motivation. No Entry Fees, No Registration Fees or no other charges. It is only NGO in Bhavnagar who provide everything free with best quality.

Lalitray Purohit - 9374857571

To Bring something new & different of each month for children & parents is the motto and uniqueness of Prayatna Foundation.

Kaushik Upadhyay - 9662949191

Today I came in Bubble Flying Event I never imagine this types of event and I & my family feel something new. This is great success for Prayatna Foundation. I wish Prayatna Foundation best luck for all this success in future.

Bharat Rajyaguru - 9909989452

Mud-Sack Race is the unique idea created by Prayatna Foundation it first time in the world every school should approach to Prayatna Foundation to do such types of activity. I wish all the best to Prayatna Foundation for bright future & bright activity

Chintan Jani - 9377768449